Show me their graveyards, and I will tell you the true character of the people." - Benjamin Franklin
What We Do
Cemetery Repair and Conservation is the art of working in a cemetery, resetting and repairing broken and toppled masonry while addressing other issues, making it appear that nothing was ever even or needed to be done in the first place. The same holds true for monuments.
Mosko Cemetery Monument Services provides a practical and economical approach to every cemetery / monument conservation project that is undertaken by being financially and administratively flexible to meet individual, organizational, as well as the needs of the project's.
Our survey and assessment reports (whether individual or full scale) provide not only detailed and comprehensive explanations of all findings with photographs, but also identifies contributing factors that have caused the conditions. They also explain treatments and recommendations that are prioritized in accordance to severity which allows for the option of completing the project in phases, while at the same time thoroughly explaining the materials and treatments that are recommended in addressing these conditions.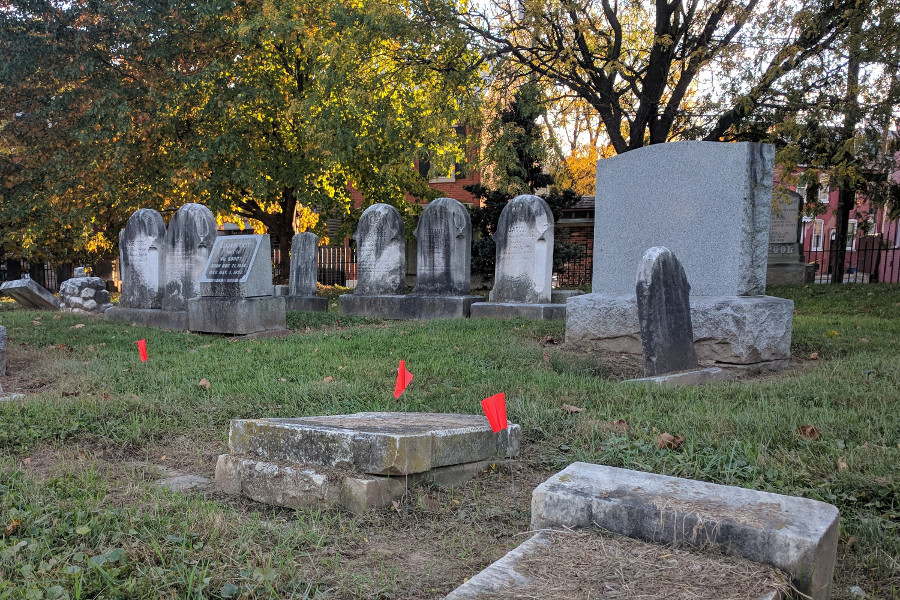 Assessment Services
Every engagement starts with a site assessment. We learn about your site and combine that with our knowledge of past practices and modern conservation techniques to produce a report detailing recommended actions.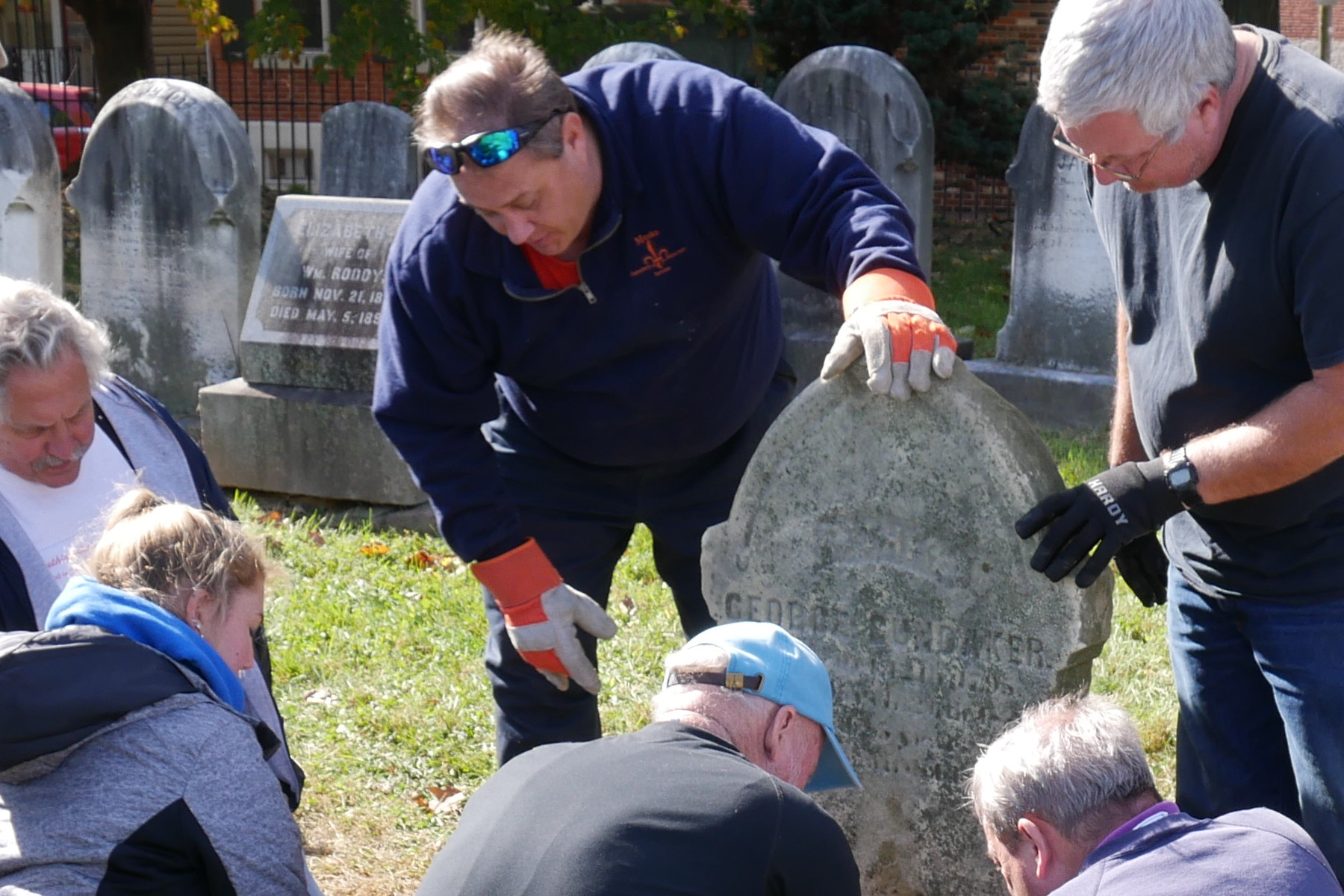 Training Seminars
Most of the work required by cemeteries can be done by educated and engaged volunteers. We offer classroom education and demonstration workshops to help volunteers conserve the historic details of your cemetery.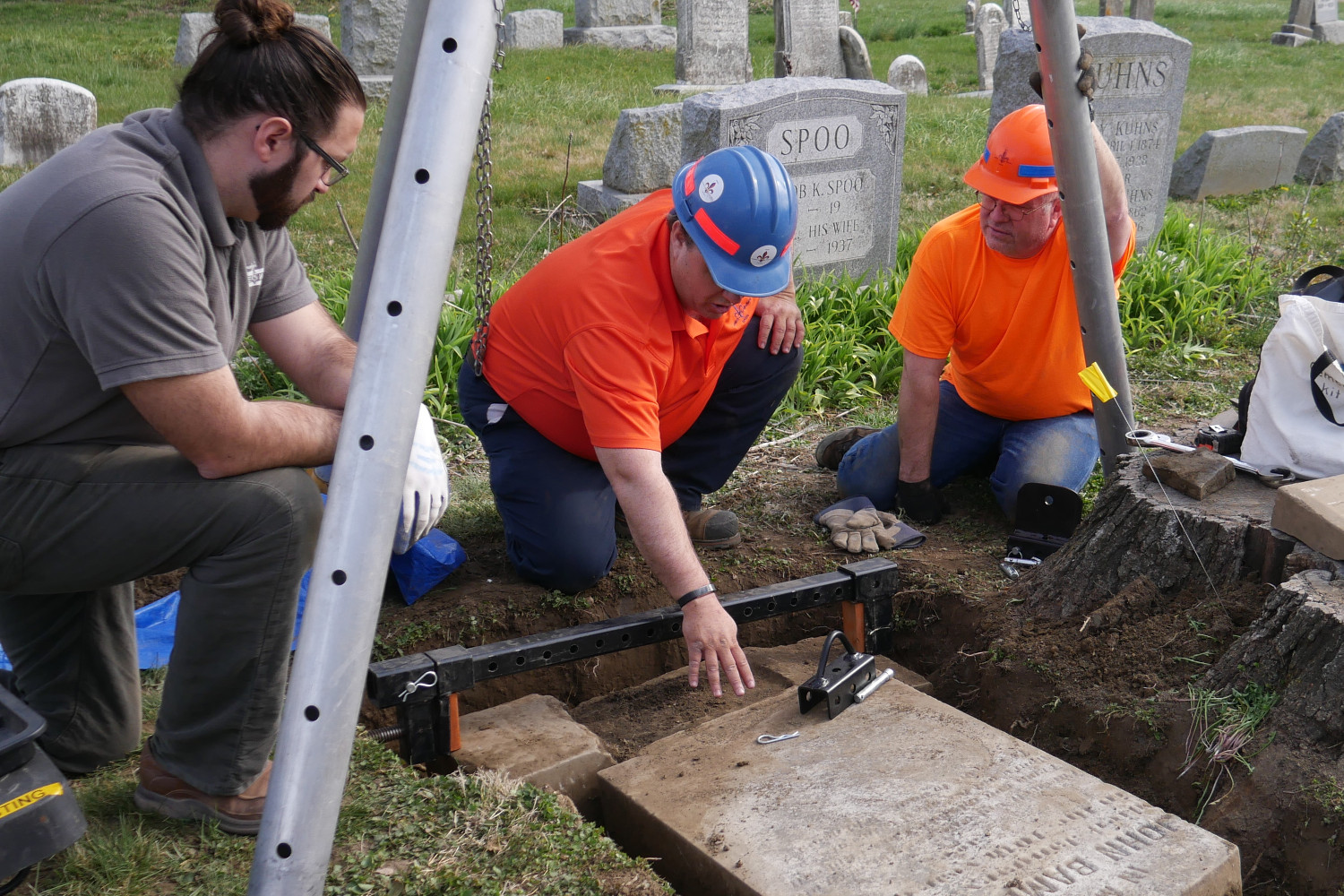 Conservation, preservation, and stabilization services
We don't just assess and teach, we get our hands dirty working in your cemetery. We offer a wide range of hands on services ranging from drafting guidelines to mapping plots to repairing broken monuments and correcting root causes.